Price

S$129.00

Product SKU
915005233901
Brand
Philips Hue
Availability
Out Of Stock
Description
Highlight
Create and control your personal lighting scheme from anywhere
Wireless connectivity via the Hue bridge
16 million colours and tuneable white light
Set automated timers using the Philips Hue app
Experience high-quality white and coloured light with endless possibilities
Sync with your musics, movies and games.
Philips Hue system works with Apple HomeKit.
Add up to 50 Hue lights, switches and other accessories to your starter kit.
#Philipshue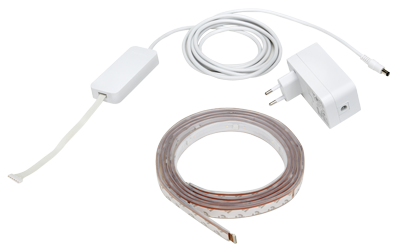 Ultimate flexibility: shape, bend and extend
Philips Hue Lightstrip Plus is the most flexible light source imaginable. You can shape the strip in nearly any form and use the adhesive tape on the back to attach it to any solid surface. If needed, you can cut your Philips Hue Lightstrip Plus to size at the scissor markings. Integrate Philips Hue Lightstrip Plus onto furniture, in coves, under kitchen cabinets or highlight architectural features with smooth, indirect light. Philips Hue Lightstrip Plus is the most versatile and robust light source that will bring your room to life.

Extendible up to 10 meters
Extend your Philips Hue Lightstrip Plus up to 10 meters by adding 1 meter extensions to cover larger surfaces and enable wider applications. From bright cove lighting to ambient navigation light in your hallway or stairs, anything is possible. Philips Hue lightstrip plus gives you full color consistency from the first to the last extension.

High light output: 1600 lumen
With a high output of 1600 lumen and light coverage over its total length, hue Lightstrip Plus gives enough light to be used both as a decorative and functional light source.
---
Friends of Hue
Connect your lights to other smart products for more comfort and peace of mind. Philips Hue and Friends of Hue enable you to combine those everyday, functional tasks around the home so they become more convenient and more enjoyable.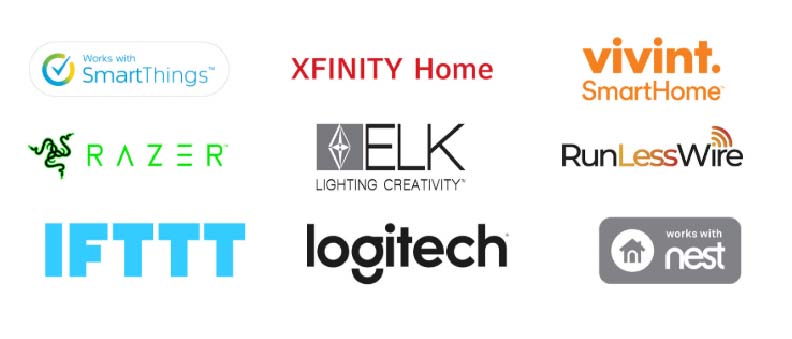 What's in the box
2m Philips Hue Light Strip X1